Starting an online business and building a company website is a huge venture. There are multiple components to consider, and without the right tools, things get complicated…fast.
In light of that, using the most efficient and customizable website builder and plugins is imperative. This goes a long way to saving time, optimizing your website's functionality, and, of course, providing an excellent end-user experience.
For many businesses, WordPress.com is the solution.
With its vast plugin directory and the enormous scope for customization and monetization, keeping up to speed with bookings, subscriptions, and managing payments is simple. For all those reasons and more, this makes WordPress.com an attractive choice for all sorts of businesses and organizations, from tattoo studios to online schools and restaurants. The list is endless.
However, even with WordPress.com's suite of nifty features, you may still require extra add-ons to automate form processing, simplify workflows, and drive engagement.
That said, when it comes to website creation, you want to make your exact vision come true.
If you're not a WordPress user and you're still considering your options before choosing the right website builder and the most appropriate plugin for your business, don't leave just yet…
Website Builders: How Do I Choose?
There are loads of website builders out there. So many, in fact, that if it's your first time looking for a website builder, you'll realize pretty quickly that the market is saturated. With so many companies and solutions emerging to keep up with demand, finding the right option for your business can feel impossible.
So, to help you find the right website builder for your needs, you'll need to consider several factors first.
The big three are:
Design and customization options – You'll want as much free reign as possible to bring your vision to life while also being able to use third-party plugins and features if needed
Cost to performance ratio – A budding business deserves the best of both worlds. If you're not getting bang for your buck, your investment won't be worth it.
Security – You'll need to establish credibility and build trust with customers; as such, security should be high on your list of priorities.
All in all, building a website is no small feat. You'll also need to assess for things like bandwidth, speed, customer support, SEO features, templates, social share functionality, and access to educational materials like video tutorials and how-to guides. The list goes on.
WordPress.com and WordPress.org – What's The Difference?
During your search for the right website builder, you'll probably find that WordPress.com and WordPress.org come up a lot, so you might be wondering, "is there a difference between the two?" 
In short, yes, there is; and it's essential to understand the distinctions between the two before you choose one.
WordPress.org
This is usually just referred to as 'WordPress' and is sometimes called self-hosted WordPress. Namely, because with WordPress.org, you're responsible for sorting out your own web hosting and security.
WordPress.org is open-source software and content management system for blogs and websites. Put simply, YOU host your own blog or website, meaning you have complete control and ownership of your site. You can also take advantage of WordPress's content management system (CMS), install, and use thousands of WordPress themes and plugins, and you can modify the code as much as you want.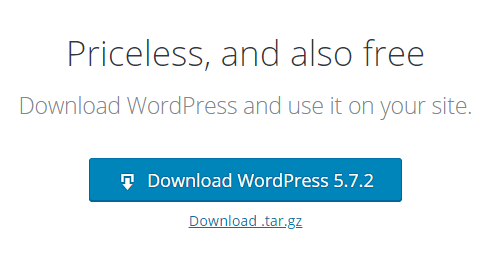 WordPress.com
WordPress.com provides managed hosting and slightly less flexibility than its .org sister. Although you won't have as much freedom with WordPress.com, it's a much simpler option for those who find themselves overwhelmed by the technical jargon. Instead of going to the trouble of downloading the WordPress software and sorting your own web hosting and server, you just need to register for a WordPress.com account. From there, you're provided with everything you need to hit the ground running.
WordPress.com is the more straightforward and cost-effective alternative to WordPress.org, so it's no surprise that it's one of the most popular website builders on the market. What makes it even more attractive is its WordPress Business Plan, designed to make website building as streamlined and efficient as possible.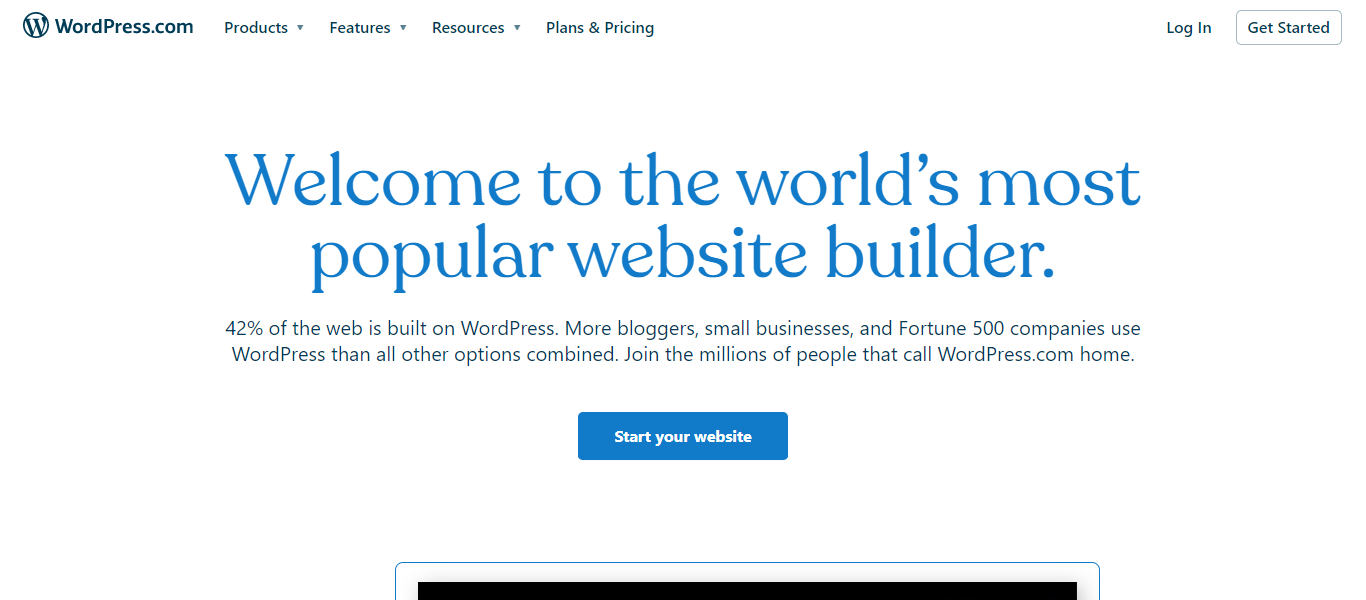 The WordPress.com Business Plan
WordPress.com has several pricing plans available to choose from, but its Business plan stands in a league of its own. This package empowers you to upload themes and plugins. It also boasts a massive 200GB worth of storage and is compatible with a range of third-party services (including custom plugins, themes, and code-flexible customization options). You'll also benefit from:
Reliable security
Automated back-ups
High-quality navigation and UX
A mobile-friendly, content-friendly, and SEO-friendly system
Thanks to this plan's flexibility, it's also compatible with CosmicGiant's Fillable PDFs plugin (more on that in a moment). When the two capabilities are combined, you get the power of a simplistic and efficient interface with the ability to enhance workflows and automate mundane tasks. Needless to say, this goes a long way to keep your website and business as organized and straightforward as possible.
How Can Plugins Benefit My Website?
We've really stressed the importance of choosing a website builder that's compatible with third-party plugins, and for a good reason. If you're still wondering what benefits plugin compatibility can bring to your website, check out this list:
They save time – This is what makes plugins so popular with developers. Depending on what plugins you need, they can cut development time in half, allowing you to pour your efforts and creativity into other areas of your business.
They don't take much maintenance –  Most WordPress plugins, like those made by CosmicGiant, are developed by professional and talented developers who offer regular updates, fix bugs, and improve plugin usability – so that you don't have to.
They're flexible – This is especially true of WordPress plugins. Most plugins provide different levels of functionality to suit your needs, so you can choose from free or paid versions and get the right features for you.
They're practical – If your business or website is just starting out, it can be hard to predict what features you'll need in the future. Your requirements will inevitably change over time, and plugins can help you manage that. They may avoid hiring a developer to add different functionalities to your website, or spare you the hassle of learning complex code to chop and change your website's features.
What's Fillable PDFs by CosmicGiant?
At its core, CosmicGiant's Fillable PDFs is the best plugin for Gravity Forms PDF generation.  It ensures that when a visitor fills out a form on your website, a PDF is generated automatically. On top of that, this software offers tons of other benefits. Most notably, data management is made simple –  you can attach and send PDFs to existing Gravity Forms notifications. Simply select a PDF template, create your PDF file name and attach the PDF to an existing form in the plugins 'notification' bar.
You'll also be pleased to hear that Fillable PDFs:
Guarantees the security of user's data
Offers multiple customization options
Streamlines the form creation process
Respects your privacy options
Enables you to add digital signatures and images from Gravity Forms to your PDFs
Permits you to convert PDFs into a Gravity Forms form within minutes
Password protect your PDF's
Can populate PDF fields from almost anywhere
Enables you to launch advanced workflows with robust, built-in conditional logic: i.e., you can quickly generate PDFs that only match specific criteria.
If you're a WordPress.com user, Fillable PDFs provides a simple and efficient PDF solution for your business needs.
What Are The Benefits of Using Fillable PDFs?
Swarms of info are frequently transferred through PDFs, but not always in a way that's user-friendly. In many cases, you're presented with swathes of data where only a tiny portion is necessary.
With Fillable PDFs, you can create complex custom forms with a wide variety of fields while only delivering the most appropriate information to your users. This helps to ensure your website is as user-friendly as it is functional for your website visitors.
There are a couple of packages to choose from:
The Personal Bundle
CosmicGiant's Personal bundle is an excellent match for brand-new businesses. You'll have access to all of CosmicGiant's Add-Ons like Fillable PDFs, Advanced Permissions, and Entry Automation, and you'll be able to use these on one site.
Professional Bundle
If your company starts to snowball, you might need a hand managing high volumes of forms across multiple sites. With the Professional bundle, you unlock access to the advanced versions of CosmicGiant's Add-Ons in a user-friendly way across three sites. For more information on CosmicGiant's Add-On features and pricing, check out the pricing page.
How Do I Create a Website On WordPress.com?
Building a website can feel like a daunting task, but it doesn't have to be.
If now that you have a more informed perspective you're thinking of setting your website up on WordPress.com, know that the process is quick and straightforward. In fact, your site can be up and running within a matter of minutes.
1. Create An Account
Head over to WordPress.com and create your free account. Then, if you need more features later down the line, you can upgrade your plan at any time.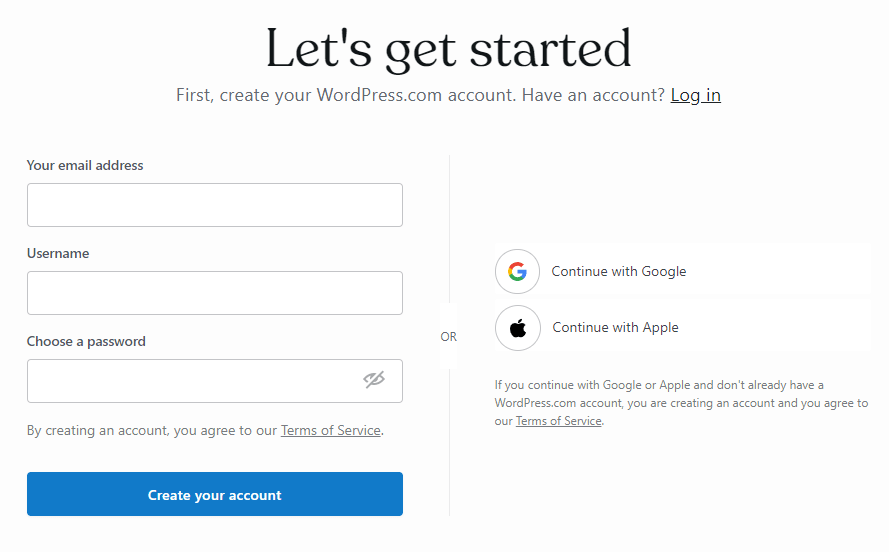 2. Choose A Theme
Once you've created your free account, select an appropriate theme for your website. WordPress.com has tons to choose from, with a mixture of free and paid options available.

3. Add Third-Party Plug-Ins Like Fillable PDFs
Once you've picked a suitable website theme, it's time to start thinking about installing third-party plugins like Fillable PDFs.
To install a plugin on WordPress.com, hit the 'plugins' option on the sidebar of your WordPress admin panel. Once you're here, you'll be presented with a range of different plugins. You can filter through them to find the right one for you.
Remember: you'll need to be on WordPress.com's Business plan to install third-party plugins.
Are You Ready to Use Fillable PDFs with WordPress.com?
If you're looking to build a website, the opportunities for website builders and plugins are seemingly endless, which can feel overwhelming – especially if you have limited experience.
However, we hope we've shown you that when you pair WordPress.com with plugins like CosmicGiant's Fillable PDFs, you can save time, money and get started at lightning speed. All without the need for developers or expert knowledge. Streamlining your business operations with a few clicks and some wise investments has never been easier than withWordPress.com and CosmicGiant.
If you're ready to get started, sign-up to WordPress.com for free today and prepare to take your website to new heights.