Advanced Permissions for Gravity Forms is now available for purchase.
Advanced Permissions gives you ultimate control over who can access your Gravity Forms data with granular, form-level permissions.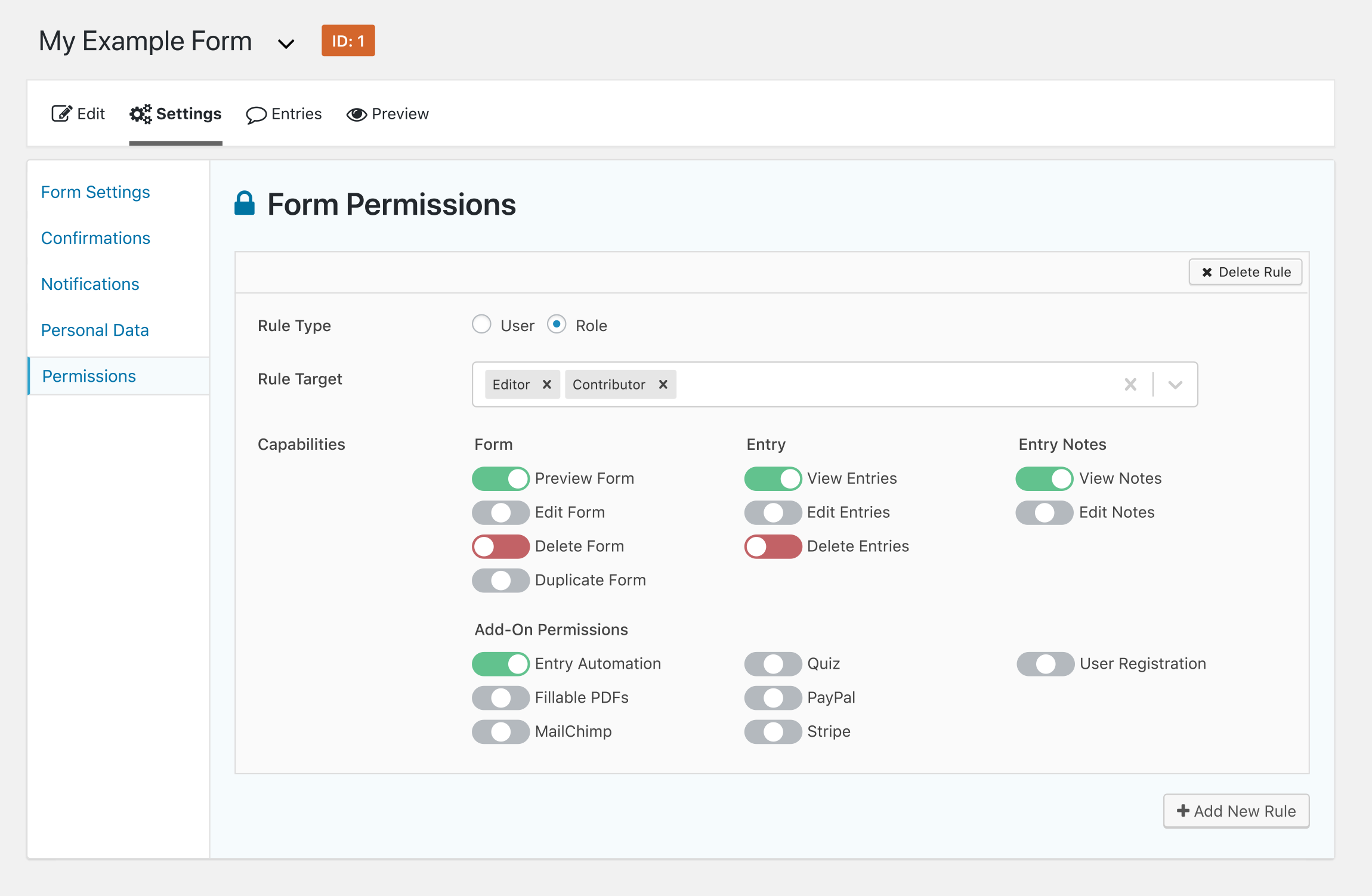 Advanced Permissions supports all built-in Gravity Forms capabilities along with supporting plugins using the Gravity Forms Add-On Framework. You'll also have access to exclusive form settings capabilities allowing you to control access to editing form field, form settings, notifications and confirmations independently.
This lets you client proof your forms, preventing them from changing settings that could break their whole form workflow.
Every form can have multiple rulesets, allowing you to enable different Gravity Forms features for different groups of users. When more than one ruleset applies to a user, they're merged together. This lets you disable access to a range of features for a role, but turn on a specific feature for a user in the role.
View the documentation for Advanced Permissions.