Attaching a Document to a Notification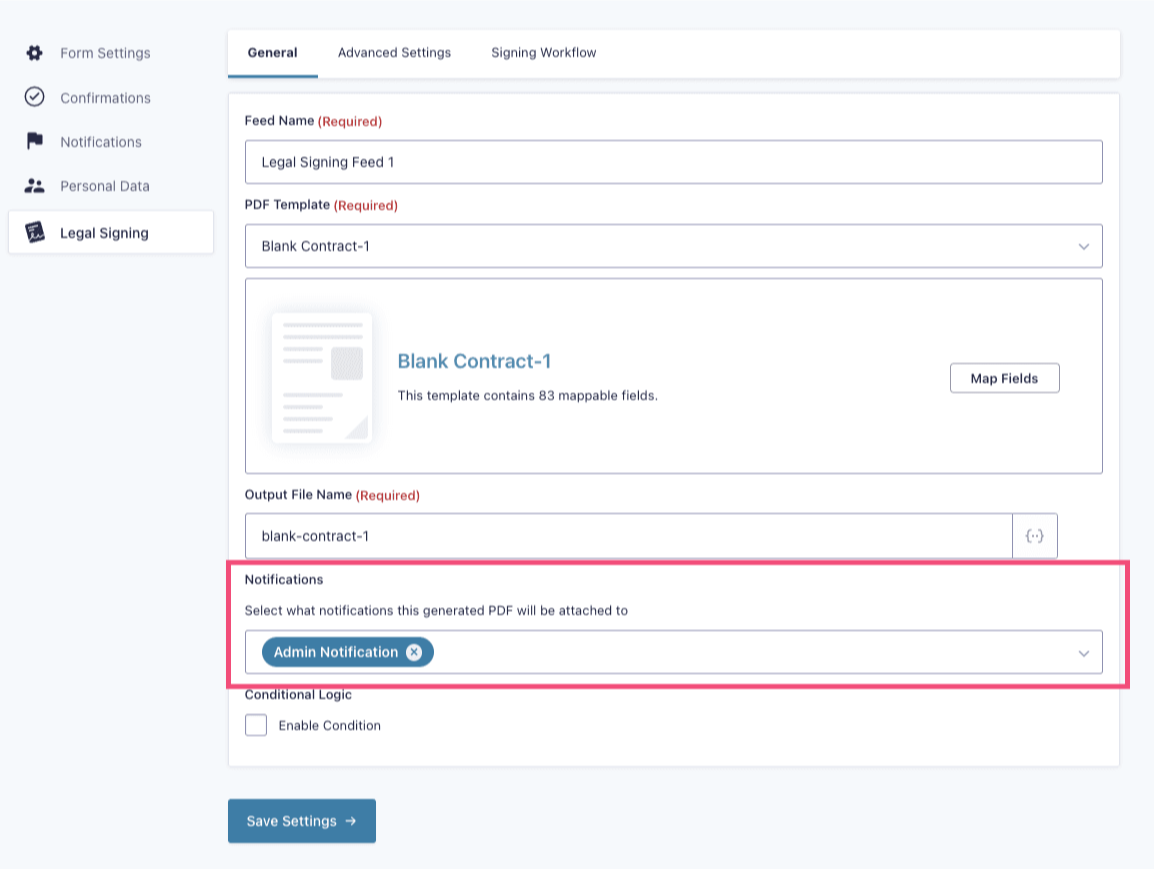 You can send your users their generated documents via email by attaching it to your form's existing notifications.
When setting up a Legal Signing feed, there is a Notifications settings field that allows you to select multiple notifications to attach the generated document to. When the notification is processed by Gravity Forms, Legal Signing will hook in and attach the generated document to that notification.