Duplicate Field Names
In a fillable PDF template, every field has a name assigned in its properties. To best ensure your data is filled correctly into the field you intend it to be, all fields in your template (excluding radio buttons) need to have a unique name assigned.
How To Find The Name Setting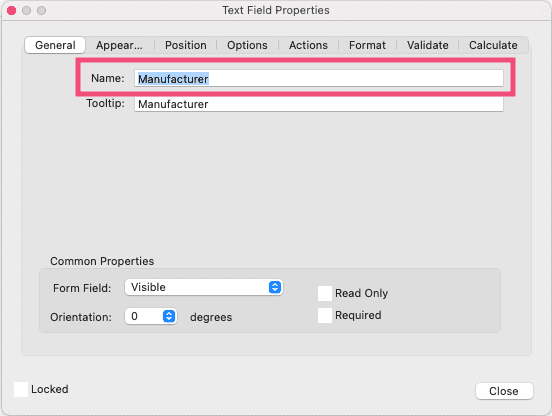 To find the name of your PDF field, first open your PDF template in Adobe Acrobat and enter Prepare Form mode. Next, double click on the field (or right click and select Properties) to open the field properties window.
You will find the Name setting under the General tab within the properties window.